Post with 2 notes
Post with 2 notes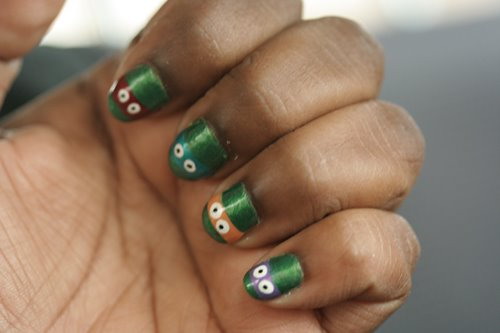 Michelangelo
Leonardo
Raphael
Donatello
Post with 3 notes
"Money is not the most important thing in the world. Love is. Fortunately, I love money."
"Money, if it does not bring you happiness, will at least help you be miserable in comfort."
"You and I are such similar creatures, Vivian. We both screw people for money." -Edward Lewis
Post with 2 notes
The movie the Labyrinth is an 80's classic that me & my sister watched repeatedly as kids. "15-year-old Sarah accidentally wishes her baby half-brother, Toby, away to the Goblin King Jareth who will keep Toby if Sarah does not complete his Labyrinth in 13 hours." sounds ridiculous, but it's an awesome movie. I mean, BOWIE. 
This is a necklace that opens up to a watch that my sister bought me for Christmas two years ago. It's one of the only pieces of jewelery I have yet to lose. It's my favorite. If you haven't seen this movie as a child you probably won't like it now just because we're not as open to weird things now that we're older. I would still recommend watching it though, it's full of amazing characters and has an absurd storyline.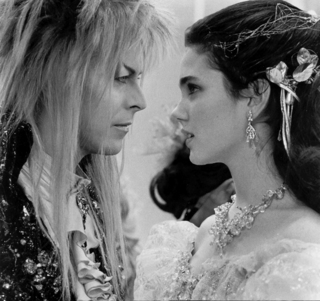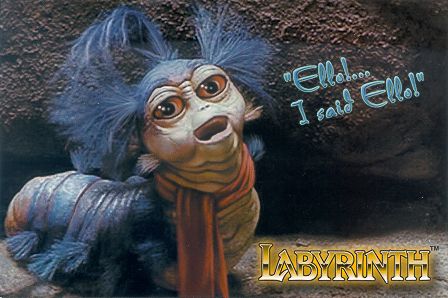 & can't forget about the goblins!
Video with 2 notes
"K" is for Kids say the Darndest Things.
Video with 3 notes
"J" is for Juggling
p.s. the girls outfit in the beginning of the video is cute, but that's beside the point here. lmao.
Post with 2 notes
The letter "I" couldn't have come at a better time because I just got my first BIG tattoo last night. I still have 4 sessions left, but here's the outline at least:
and here are some hot women with tattoos:(obviously i didn't take any of the following pictures)
HOTNESS.
I was going to do "I" is for icarly, because i fucking love that show, but it just seemed like Ink was going to be more interesting for you guys. hope you enjoyed :D
Post with 2 notes
& i'm not talking about fighting off tempting food people!
i'm talking about the science fiction book written by Suzanne Collins. I found it hard to put the book down. I am completely obsessed! I'm lucky that Collins was smart enough to make a trilogy. The book follows a 16 year old girl, Katniss, who lives in a time where the government runs all. Instead of cities, Panem (where she resides) has districts. Once a year the Capitol holds an event entitled "The Hunger Games" where one boy and one girl between the ages of 12 and 18 are randomly chosen to fight to the death while being televised. The last person standing wins, and in a time where food is hard to comeby, wins food for their district for an entire year.
Many of you might not be interested in my little book review, but I hope to get at least one other person to read this book, because it was pretty intense.
The book is well rounded featuring violent scenes as well as explaining feelings and emotions. I found the book realistic (although the whole situation is very unlikely) because even though there are 24 teenagers trying to kill each other, there are still emotions involved. They are combative within themselves because killing people is not within their nature as human beings, but they are forced if they want to survive.
Collins did an amazing job fully explaining the situation in this post-apocalyptic time. I was never confused wondering what the author meant by a certain line.
Bottom line is: READ THIS BOOK, WHETHER YOU LIKE TO READ OR NOT. JUST DO IT.

okay, now I feel like I'm hyping it up way too much. You don't have to read it because it wont change your life or anything, but if you're frequently bored and enjoy reading from time to time, this could occupy your mind for about two days (its a short, easy read).
enjoy :D
Question with 2 notes
smnthaskeptic-deactivated201010 asked: thanks for the follow(:
you're welcome C: thanks for the follow back. :D
Post with 2 notes
I actually like hiccups, because I think they're hilarious. I enjoy having them because it makes me laugh. Laughing's fun.
KGB says "Charles Osborne hiccuped for 68 years. It's estimated he hiccuped 430 million times!"
that's amazing. I like the hiccups, but i'd be pissed if they lasted longer than one day. Poor Mr. Charles Osborne. He looked like this:
At least he was pretty handsome.
Some ways to (maybe) get rid of hiccups:
1. hold your breath.
2. breath slowly and deeply.
3. eat a spoonful of peanut butter. (now that just sounds yummy)
4. hold a pencil in your mouth and drink water.
5. drink water.
6. laugh. (maybe that is why my hiccups never last long)
7. become surprised. (this just always annoys me)
8. plug your ears and nose and swallow 20 times as fast as you can.
9. stand on your head and drink water.
10. put a teaspoon of sugar under your tongue and let it dissolve.
11. drink lemon juice.
12. eat pickles. (this, you should do whether or not you have hiccups)
13. take your clothes off and run down the street screaming "IIII (hiccup) LOOOVE PICKKKLESS"! or any random sentence of your choosing.
just remember these tips & tricks when you come down with a case of the hiccups. & remember; you heard at least one of these tricks right here on ALPHABETPOOP. :D